I got sidetracked with research on Unravel, but I'll get back on this now.
The thing I said about "_X" on Origin is still unimplemented on the SDK, so I'll try to code a new FullName function for UObject (I'll call it "FullName_").
With an updated ObjNameDumper (not yet online), this may appear: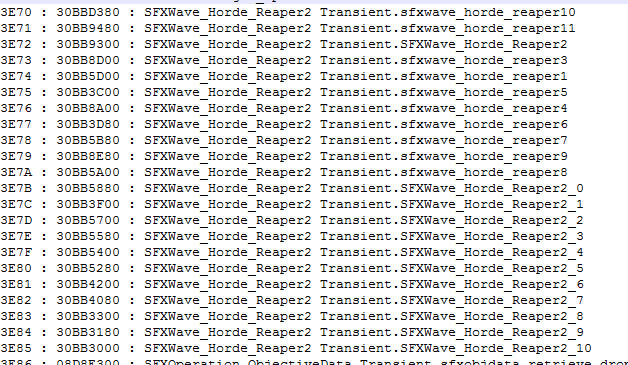 11 numbered waves, 0 to 10... maybe that's where we can change "MaxEnemies" (in this case, we could theoretically have different max. counts for each wave).
OFFTOPIC :
About Unravel, I managed to make this:
https://github.com/Erik-JS/unravel-dirtysock
The game is 64-bit and apparently is protected by Denuvo. The only "bad" thing so far is that Cheat Engine is unable to attach its debugger, but the game is still vulnerable to DLL hijacking.
The hardest part of all this was how to figure the asm to do the "jump to pointer". Visual Studio doesn't support inline asm for 64-bit, and GCC inline asm is different for some things. In the end, I figured shit out and this is the result.